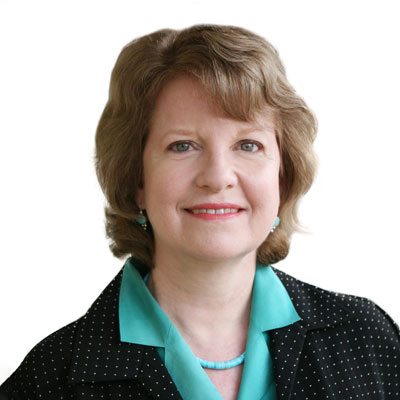 EDUCATION
University of New Mexico, J.D. (1980)
University of New Mexico, B.A. (1974)
ADMISSIONS
New Mexico
Colorado
U.S. Supreme Court
U.S. Court of Appeals for the Federal Circuit
U.S. Court of Appeals for the District of Columbia Circuit
U.S. Courts of Appeals for the Tenth Circuit
U.S. Court of Federal Claims
U.S. District Court for the District of Colorado
U.S. District Court for the District of New Mexico
U.S. District Court for the Western District of Michigan
Ute Indian Tribal Court
ASSOCIATIONS
Colorado State Bar Associations
New Mexico State Bar Association
New Mexico Indian Bar Association
Federal Bar Association
National Native American Bar Association
Cherokee South West Township, a satellite community of the Cherokee Nation
PUBLICATIONS
Constitutional Limitations on State Severance Taxes, 20 Natural Resources Journal 887 (1980)
The State and Federal Quandary Over Billboard Controls, 19 Natural Resources Journal 711 (1979)
REPRESENTATIVE CASES
Confederated Tribes of the Chehalis Reservation, et al. v. Mnuchin, __ F. Supp. 3d __, case nos. 20-cv-01002, 20-cv-01059, 20-cv-01070, 2020 WL 3791874 (D.D.C. 2020)
Ute Indian Tribe of the Uintah and Ouray Reservation v. Myton, 835 F.3d 1255 (10th Cir. 2016), cert. denied, _ U.S. _, 137 S. Ct. 2328 (2017)
Ute Indian Tribe of the Uintah and Ouray Reservation v. Utah, 790 F.3d 1000 (10th Cir. 2015), cert. denied, __ U.S. __, 136 S. Ct. 1451 (2016)
Ute Indian Tribe of the Uintah and Ouray Reservation v. Lawrence, 875 F.3d 539 (10th Cir. 2017)
Becker v. Ute Indian Tribe of the Uintah and Ouray Reservation, 868 F.3d 1199 (10th Cir. 2017)
Bonnet v. Harvest (U.S.) Holdings, Inc., 741 F.3d 1155 (10th Cir. 2014)
Rio Grande Silvery Minnow v. Bureau of Reclamation, 601 F.3d 1096 (10th Cir. 2010)
New Mexico ex rel. Richardson v. Bureau of Land Management, 459 F. Supp.2d 1102 (D.N.M. 2006)
U.S. v. Sackett, 114 F.3d 1050 (10th Cir. 1997)
Cafeteria Operators, L.P. v. Coronado-Santa Fe Associates, L.P., 952 P.2d 435 (N.M. App. 1997)
Las Campanas Ltd. Partnership v. Pribble, 943 P.2d 554 (N.M. App. 1997)
Chappell v. Cosgrove, 916 P.2d 836 (N.M. 1996)
Frances is a member of the Cherokee Nation, Paint Clan.  Frances has more than 40 years' experience as a practicing attorney in state, federal, and tribal courts in Colorado, New Mexico, Utah, and the District of Columbia.
Frances is an aggressive and dedicated attorney for the firm's tribal clients, including individual tribal members. In 2010, representing Joyce Cannon Yi, the sister of famed Native American artist T.C. Cannon, Frances secured the entry of a consent decree and permanent injunction prohibiting infringement of the T.C. Cannon copyrights. Frances has also won major litigation victories before the Tenth Circuit Court of Appeals on behalf of the Ute Indian Tribe of the Uintah and Ouray Reservation. 
 Frances is experienced in litigation, civil and appellate advocacy, and transactional work.  As an Assistant Attorney General for the State of New Mexico, she coordinated the work of state agencies and outside legal counsel in preparing a defense to interstate litigation threatened by the State of Texas before the United States Supreme Court over the waters of the Lower Rio Grande.   
At the New Mexico Attorney General's Office, Frances also monitored negotiations and drafted recommendation memoranda for the state's settlement of Indian water rights claims in three separate adjudications, the Navajo Nation settlement in New Mexico v. United States (N.M. State District Court, San Juan County, N.M.); the Taos Pueblo settlement in New Mexico v. Abeyta (U.S. District Court), and a settlement of claims for the Pueblos of Nambe, Pojoaque, Tesuque and San Ildefonso in New Mexico v. Aamodt (U.S. District Court).
At the New Mexico Interstate Stream Commission, Frances worked with technical staff to develop and implement the State of New Mexico's water rights acquisition program in the Pecos River Basin. Under that program, New Mexico purchased and fallowed 18,000 acres of farmland and appurtenant water rights and developed an augmentation well field to achieve compliance with the Pecos River Compact and the amended decree and injunction entered by the U.S. Supreme Court in Texas v. New Mexico, 485 U.S. 288 (1988).
Frances has been lead counsel in civil and commercial cases, as well as complex environmental and endangered species litigation and cases defending Indian Country territorial jurisdiction and tribal sovereignty. She recognized in 5280 Magazine's "Denver's Top Lawyers" for Indian law three years in a row.  While in law school, she served on the Board of Editors for the National Resources Journal from 1978 to 1980.