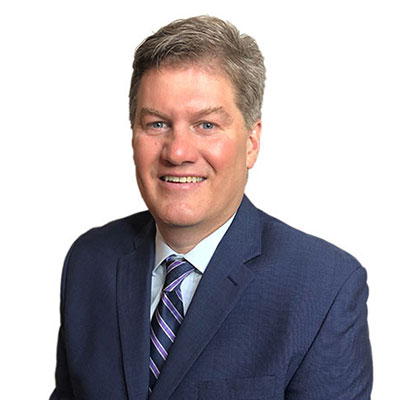 EDUCATION
University of Wisconsin, J.D. (1999)
University of Wisconsin, M.S. (1999)
Miami of Ohio, Western College Program, BPhil (1992)
ADMISSIONS
District of Columbia
Wisconsin
U.S. Court of Appeals for the District of Columbia Circuit
U.S. Court of Appeals for the Ninth Circuit
U.S. District Court for the District of Columbia
PUBLICATIONS
Tribal Policy, Feature Article, International Water Power & Dam Construction (Feb. 2006)
Removing Dam Development to Recover Columbia Basin Treaty Protected Salmon Economies, 24 Am. Indian L. Rev. 357 (2001)
PRESENTATIONS
Overcoming BLM Institutional Resistance to Landscape TCPs, 20th National Tribal Preservation Conference, National Association of Tribal Historic Preservation Officers (2018)
Negotiating and Enforcing Section 106 Programmatic Agreements, 20th National Tribal Preservation Conference, National Association of Tribal Historic Preservation Officers (2018)
Removing Regulatory Barriers and Finding Common Ground: What Lies Ahead for Tribes?  Trust Modernization Panel, National Tribal Energy Summit, Department of Energy (2017)
Increasing Tribal Self-Determination Over Energy Resources, National Energy Utility & Affordability Conference (2015)
Increasing Tribal Authority Over Energy Development, 16th Annual DC Indian Law Conference, Federal Bar Association (2014)
Legislative Update, Tribal Energy Program Review, Department of Energy (2010)
The Impact of Current Legislation on Indian Country Energy Economies, Conference on Tribal Energy Economies: Investing in a Sustainable Future, Arizona State University (2010)
The New Political Environment for Tribal Energy: A Legislative and Policy Update, Tribal Energy Development, Law Seminars International (2009)
Tribal Renewable Energy – Generating and Selling, 20th Annual Coming Together of Peoples Conference, University of Wisconsin Law School (2006)
FERC's Policy Statement on Consultation with Indian Tribes, Environmental & Natural Resources Law on the Reservation Conference, CLE International (2005)
The Federal Energy Regulatory Commission and Tribal Interests, Annual Conference of the Affiliated Tribes of Northwest Indians (2005)
Hydroelectric Licensing Handbook for Indian Tribal Governments, California Tribal Leadership Conference and Summit (2005)
Role of the Tribal Liaison in Hydroelectric Licensing, Annual Conference, Northwest Hydroelectric Association (2005)
Federal Regulation of Tribal Utility Activity, Developing Tribal Utilities Conference, Law Seminars International (2004)
Role of the Tribal Liaison in Hydroelectric Licensing and the Section 106 Process, Annual Conference, Utility Roundtable on Cultural Resources (2004)
Roundtable Discussion of Indian Energy Strategies, Indian Energy Solutions Conference, Council of Energy Resource Tribes (2004)
Rollie is a founding partner of Patterson Earnhart Real Bird & Wilson LLP with over 20 years of legal experience representing tribal interests as tribal in-house counsel, within the Federal government, and as a partner in a national Indian law practice.  Rollie serves as a registered lobbyist and attorney for tribes and tribal enterprises in Washington, D.C.
As an advocate for tribes in D.C., Rollie obtained Congressional passage of bills that provide tribes with critical funding, promote Indian energy development, and authorized land exchanges to consolidate tribal lands.  He also works closely with tribal leaders to provide testimony at Congressional hearings and to develop strategies for obtaining results in Congress and before federal agencies in D.C.  In some cases, he has worked to prevent passage of bills that would attack tribal resources, lands, and waters.  Rollie also has extensive experience working in D.C. with regional and national tribal organizations to promote tribal interests.
In addition to his work in D.C., Rollie provides general and special counsel services to tribal governments and tribal enterprises.  He regularly advises tribal council members and tribal programs.  He also works with a team of attorneys on significant ligation in support of tribal rights including the Bears Ears National Monument, the Dakota Access Pipeline and other cases.  Rollie is also working with a team of attorneys on two major lawsuits seeking restoration of tribal lands, affirmation of water rights, and damages for mismanagement of lands and waters.
Rollie entered private practice after 10 years of service in the Federal government.  He most recently served as Senior Counsel on the U.S. Senate Committee on Indian Affairs.  As Senior Counsel, he led efforts to draft legislation, hold hearings and prepare legislation for passage by Congress.  Rollie managed the passage of five Indian water rights settlements providing about $1.1 billion in funding to tribes for water infrastructure projects.  He also managed the passage of the $3.4 billion Cobell Settlement and drafted the Indian Energy Parity Act of 2010.
Prior to working for the Senate, Rollie served as the Federal Energy Regulatory Commission's (FERC) first Tribal Liaison supporting tribal participation in hydroelectric licensing, gas pipeline certification, and electric market proceedings.  He also served on a detail to the Department of Energy where he led efforts to study and submit a report to Congress regarding energy rights-of-way on Indian lands.  The report, "Section 1813 Indian Land Rights-of-Way Study," confirmed the sovereign authority of Indian tribes to approve to energy rights-of-way on tribal lands.
Rollie began his federal career in the Department of the Interior's Office of the Solicitor where he represented tribal interests in hydroelectric licensing proceedings before FERC and federal courts of appeals.  Prior to serving in the Federal government, Rollie worked as in-house counsel for the Menominee Indian Tribe of Wisconsin on natural and cultural resource protection issues and participated in efforts to successfully protect the Wolf River and wild rice beds from a proposed metallic sulfide mine.
When he is not on Capitol Hill, Rollie enjoys being outside and attending concerts in the D.C. area.  He lives on a small horse farm with his wife in the Virginia Country and runs with their dogs in the woods.  Rollie also enjoys competing in triathlons and is still learning how to surf.